Hey everyone! We took a little break last week for some much needed family time and now we're trying to soak up every last bit of these summer days. I'm trying to keep things simple and that means with decorating, too. One easy and inexpensive way to brighten any room is by adding a pretty bouquet of flowers. They make me happy especially when displayed in unexpected ways. So today I thought I would share 14 creative ways to display flowers that make an big impact.
Think outside the vase!
#1. Vintage Tins or Canisters
With so many sizes and colors to choose from, this is a farmhouse favorite.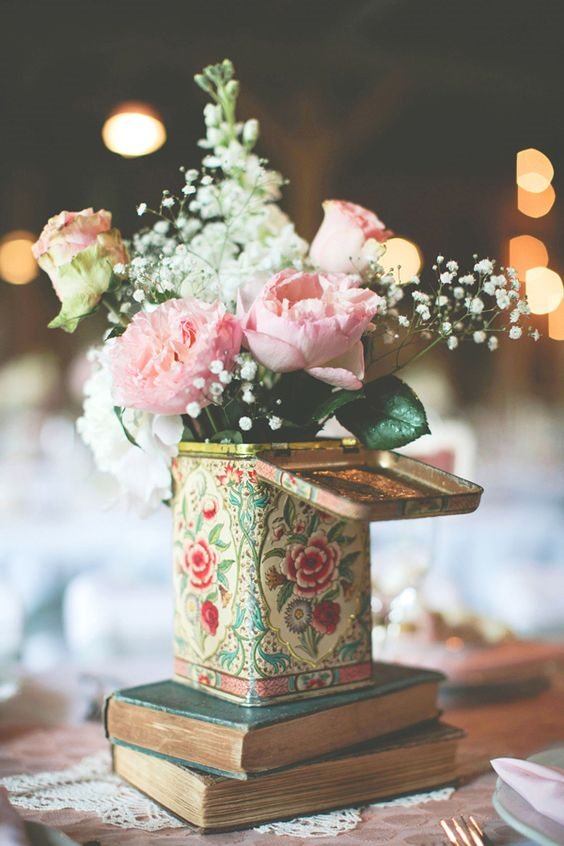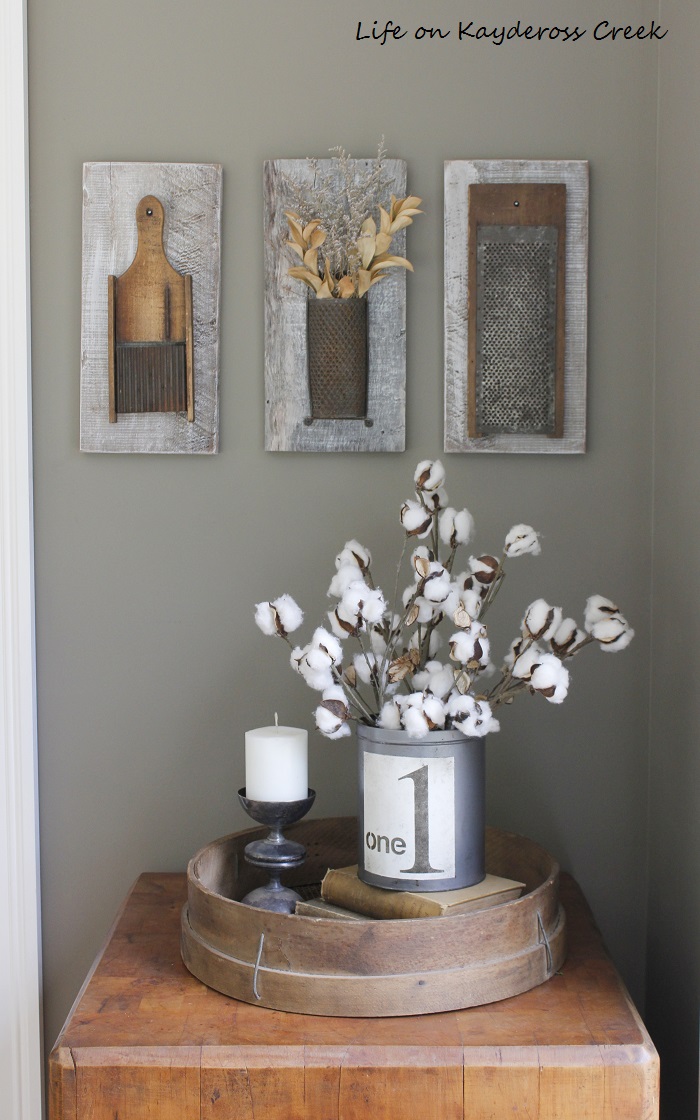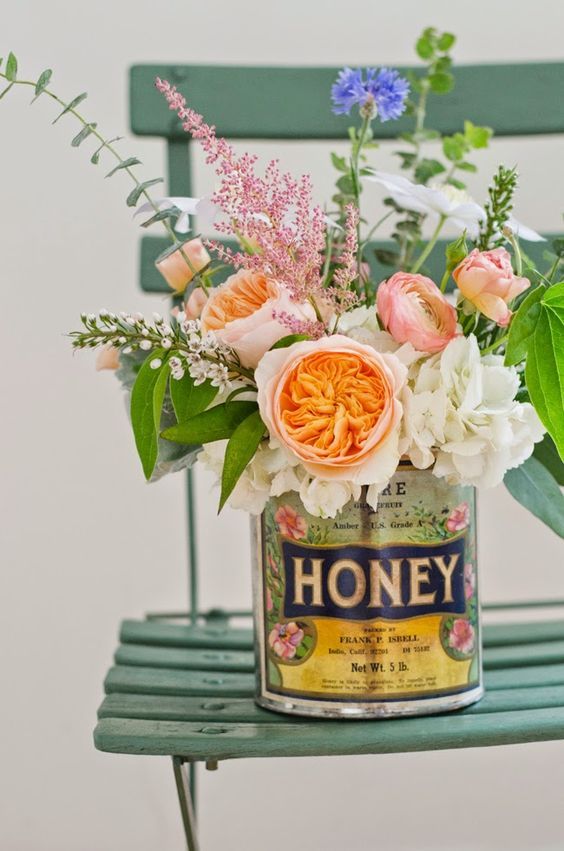 #2. Dishes
Break out the saucers and cups or gravy boats.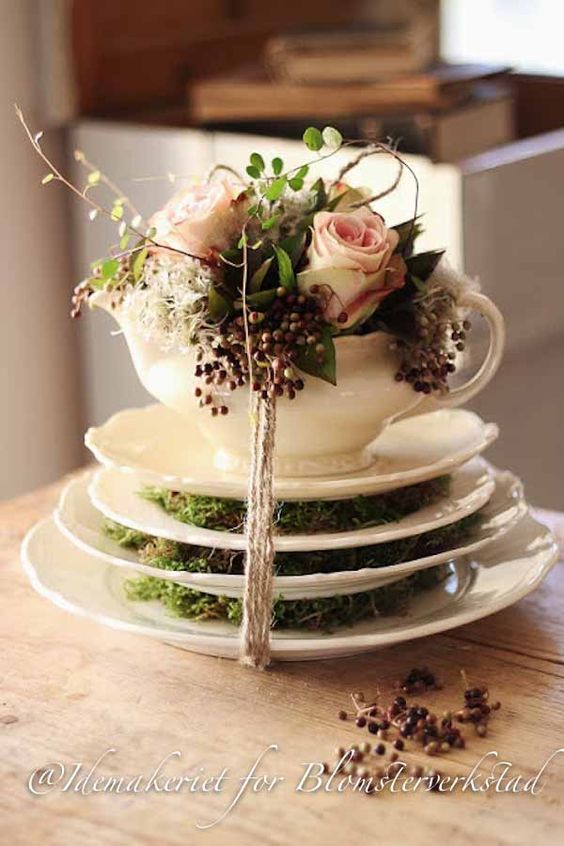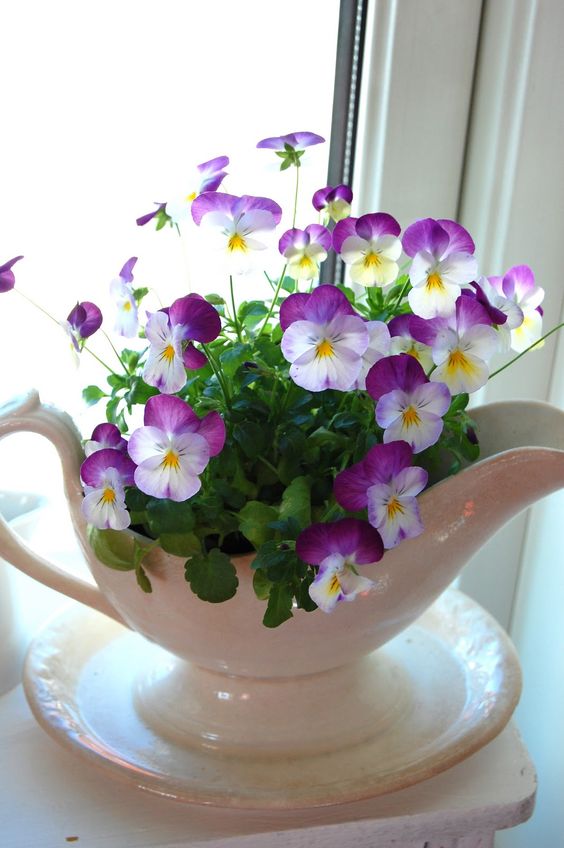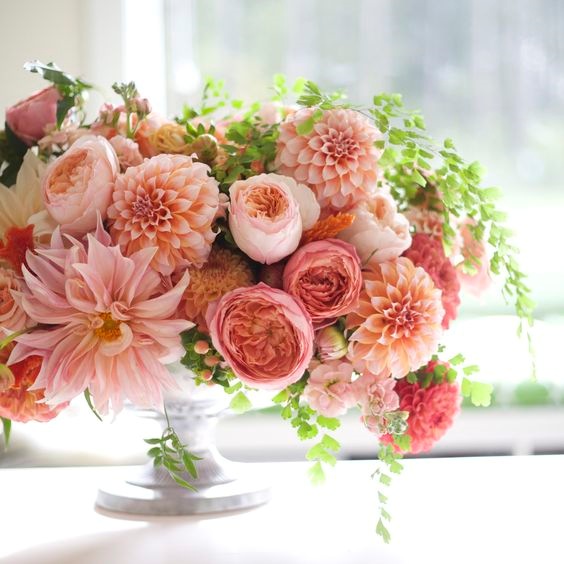 Pinterest
#3. Old Trophies
How about in a beautiful antique trophy? I love the patina and shape of this one from 12th and White.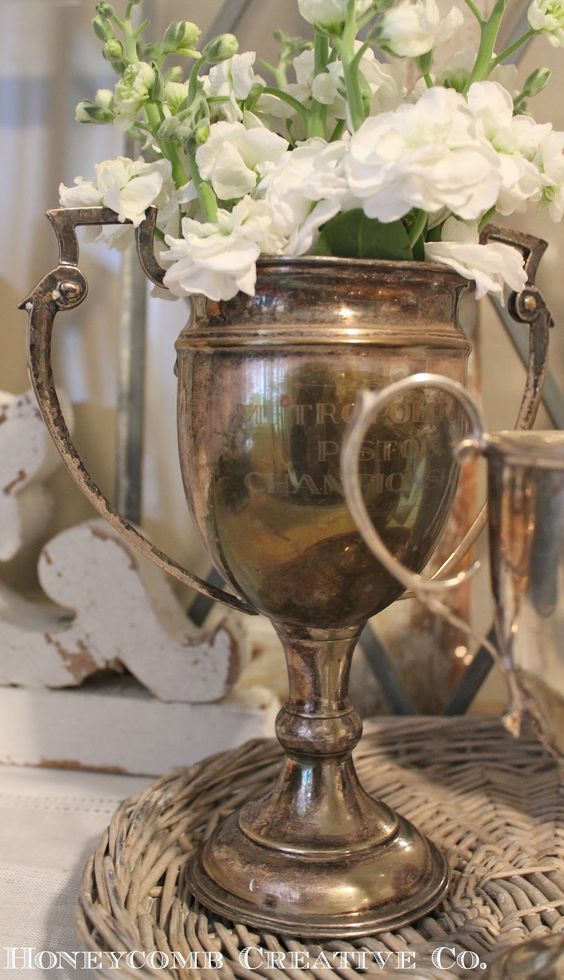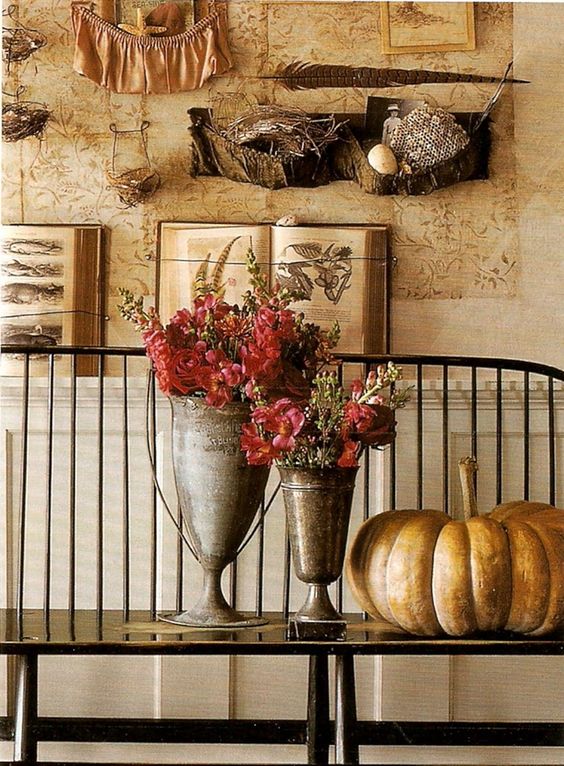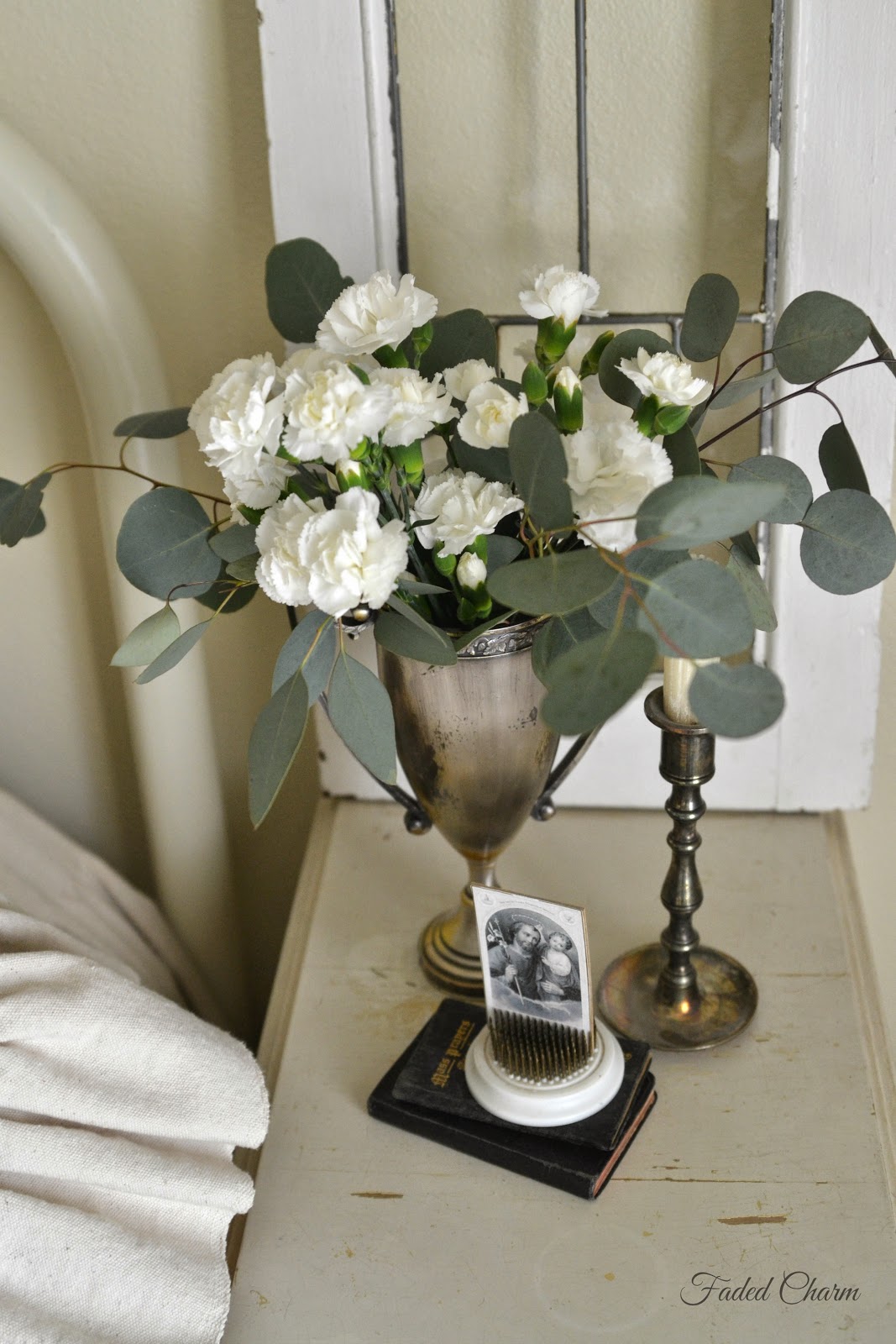 #4. Glass Bottles
These are classic whether grouped together…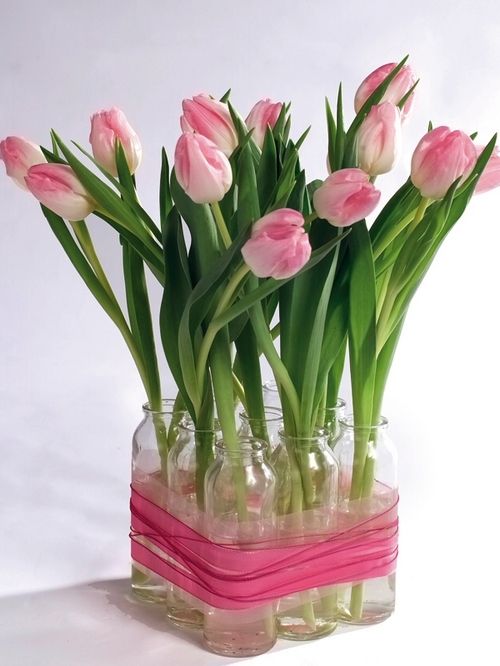 Or by themselves…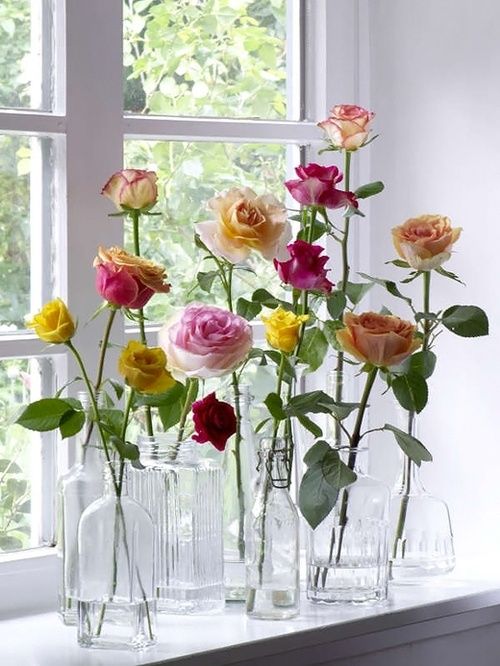 Pinerest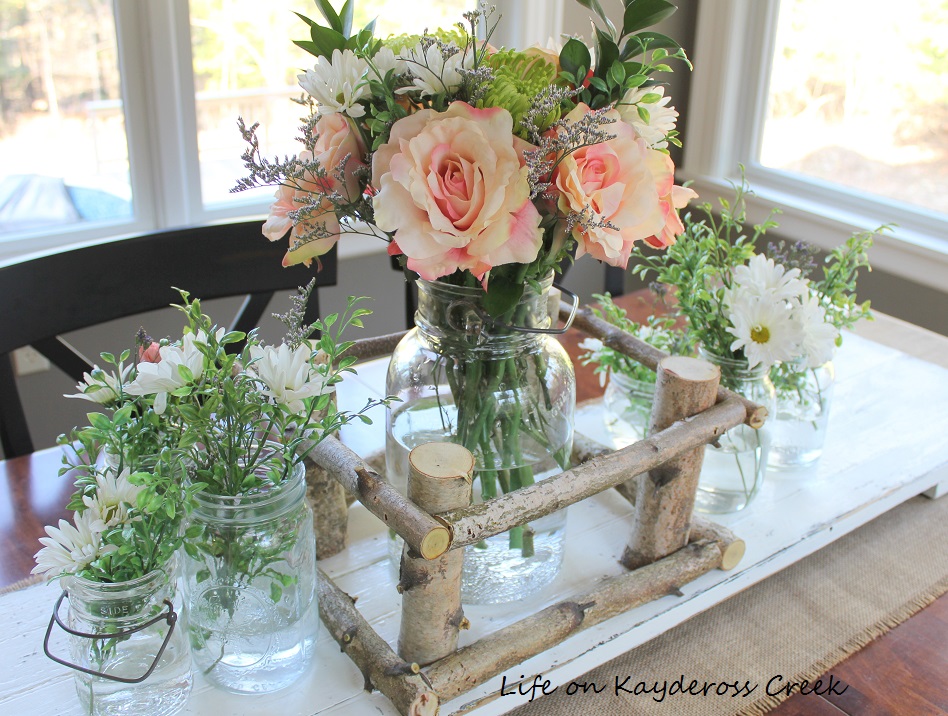 Or different colors…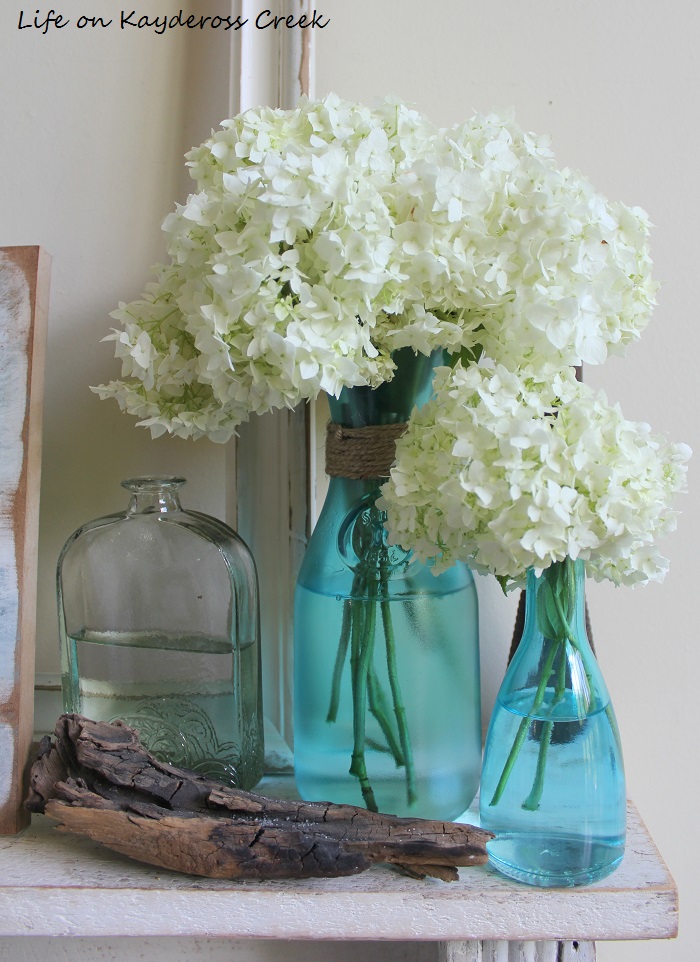 #5. Suitcases or Trunks
How about in a suitcase. Who would have thought?? How clever!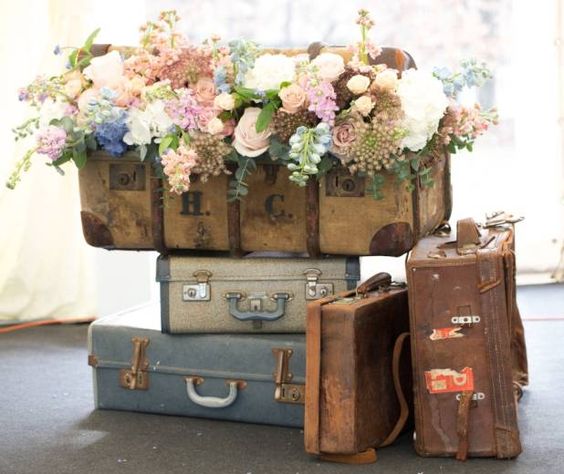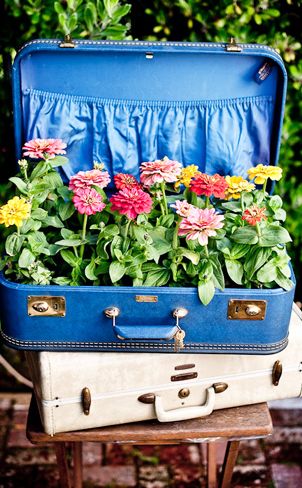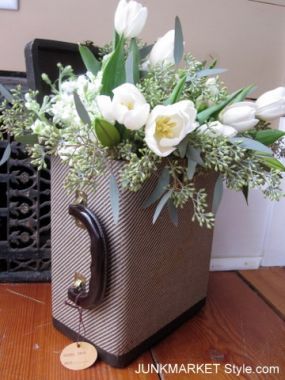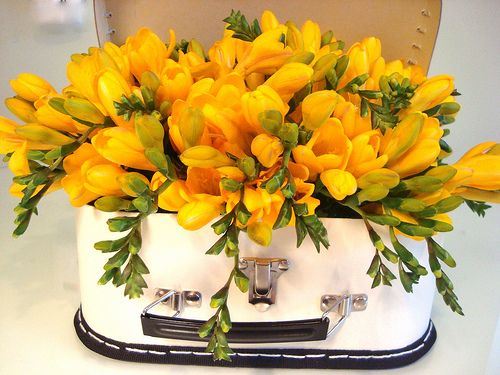 #6. Wooden boxes or Crates
Truly are farmhouse favorite!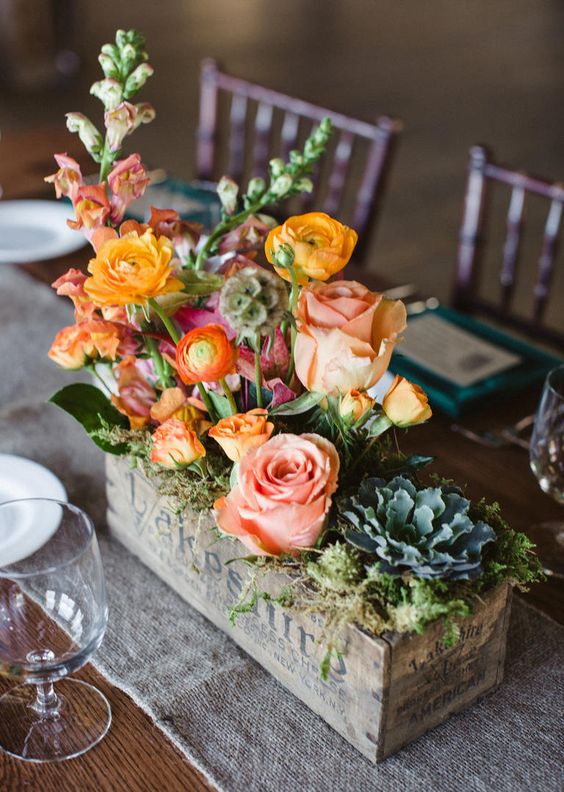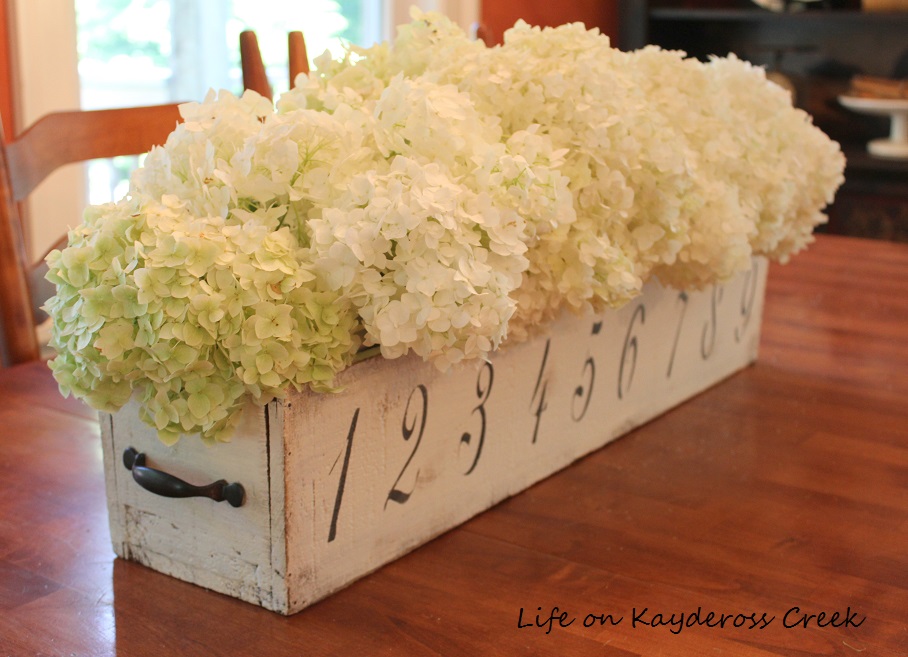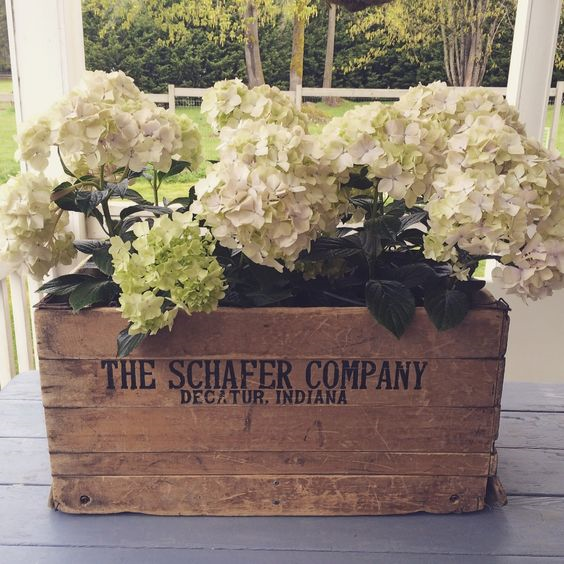 #7. Tin Cans or Buckets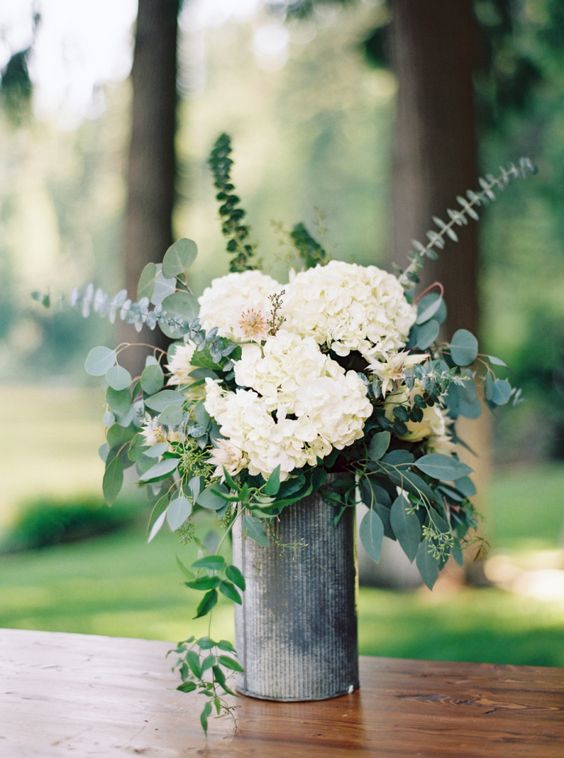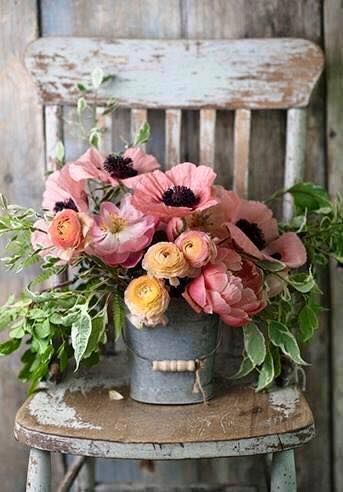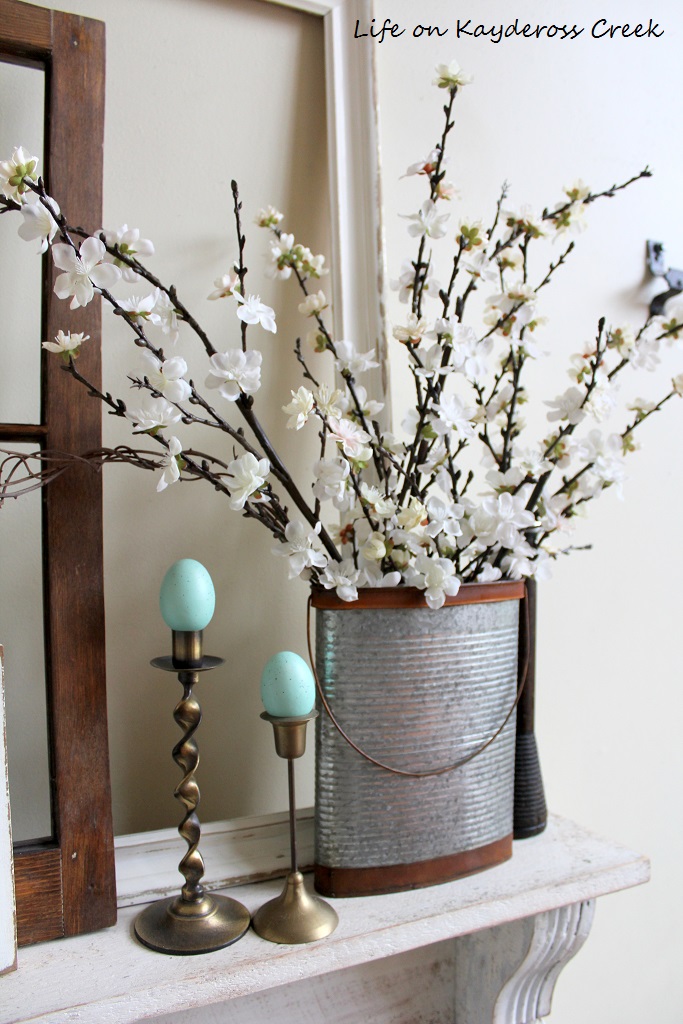 #8 Tea & Coffee Pots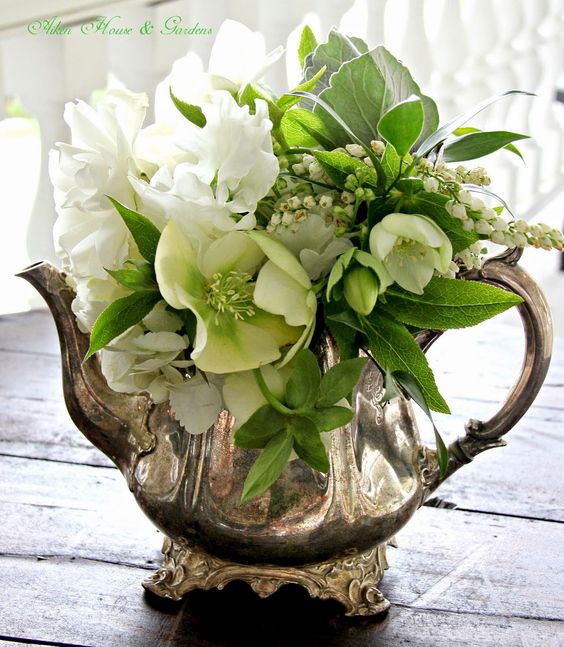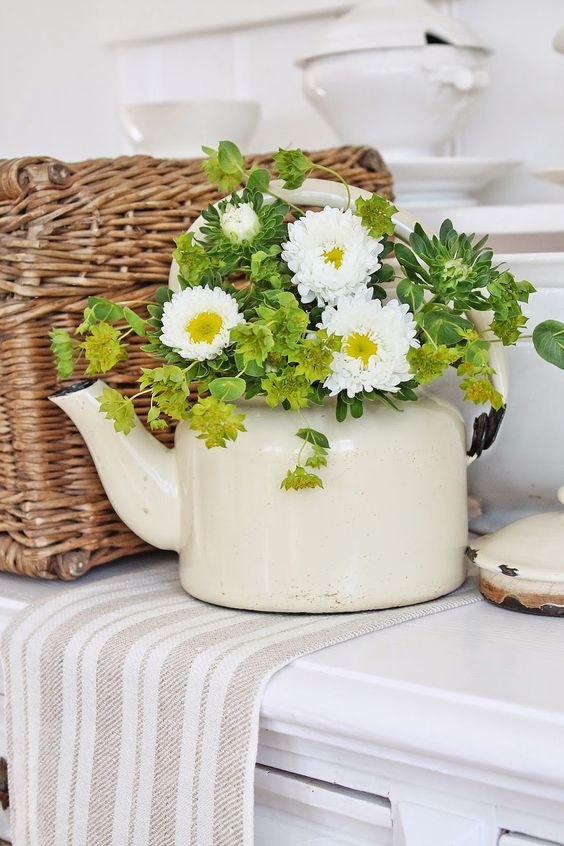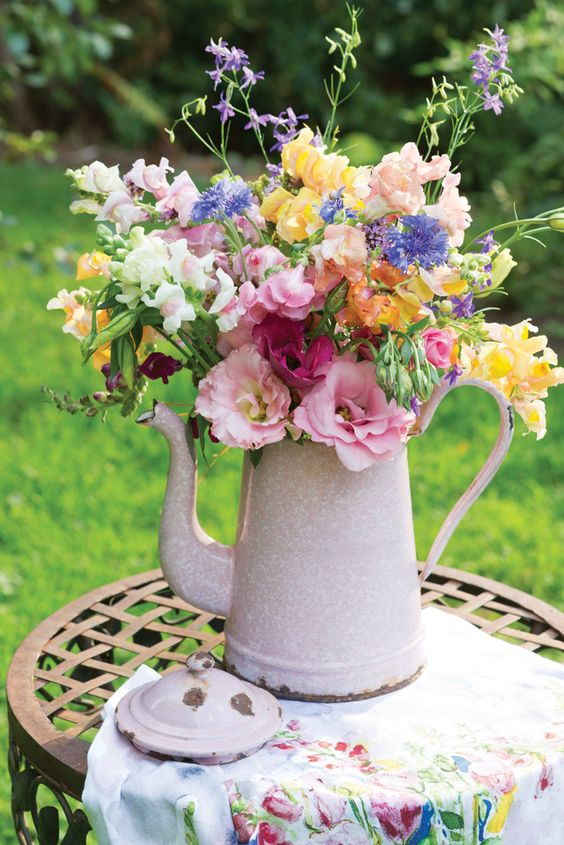 #9. Fruits and Vegetables
Creative ways with food…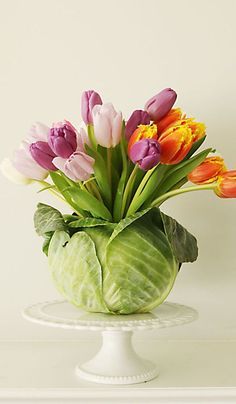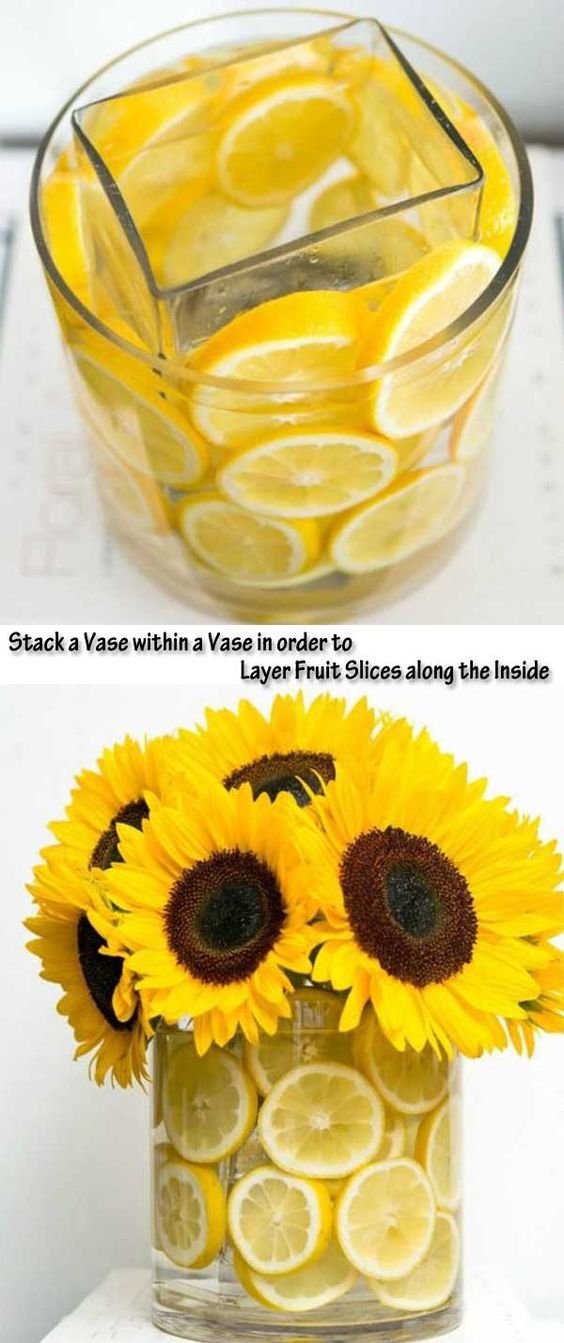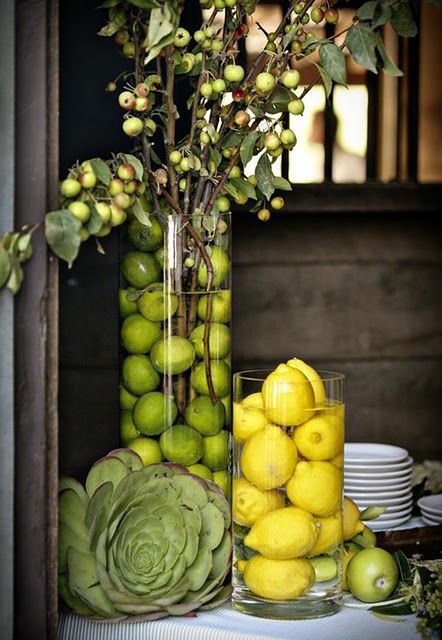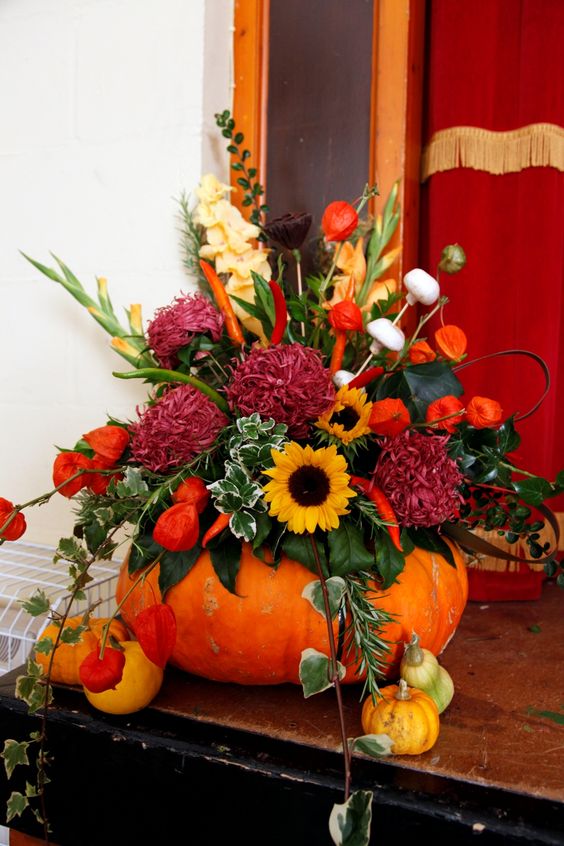 #10. Kitchen Gadgets
Do you have an old colander ?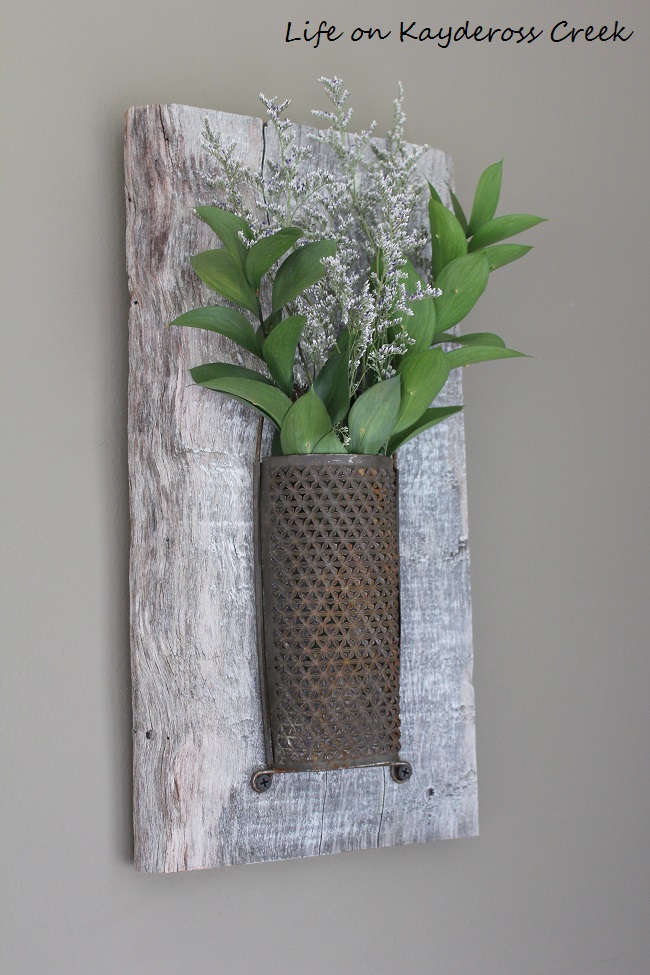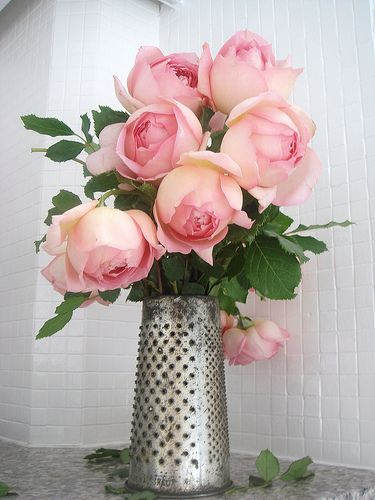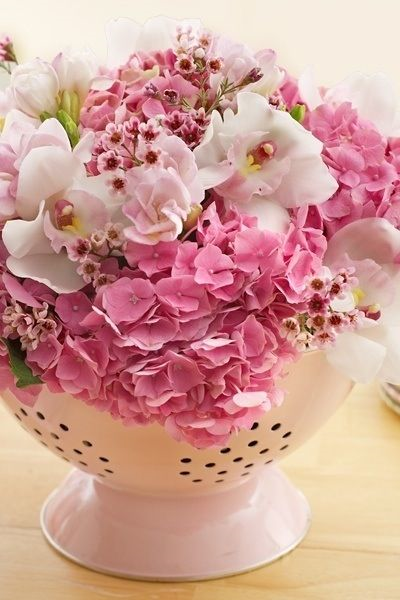 #11. Baskets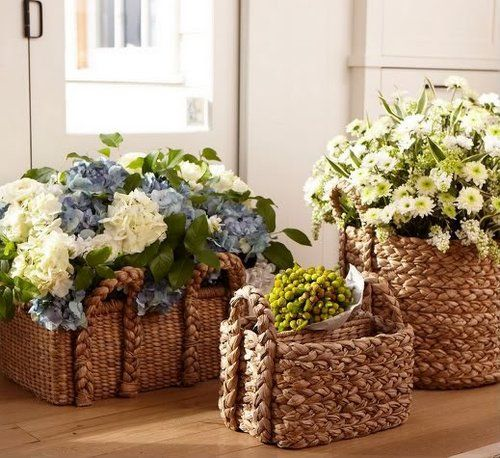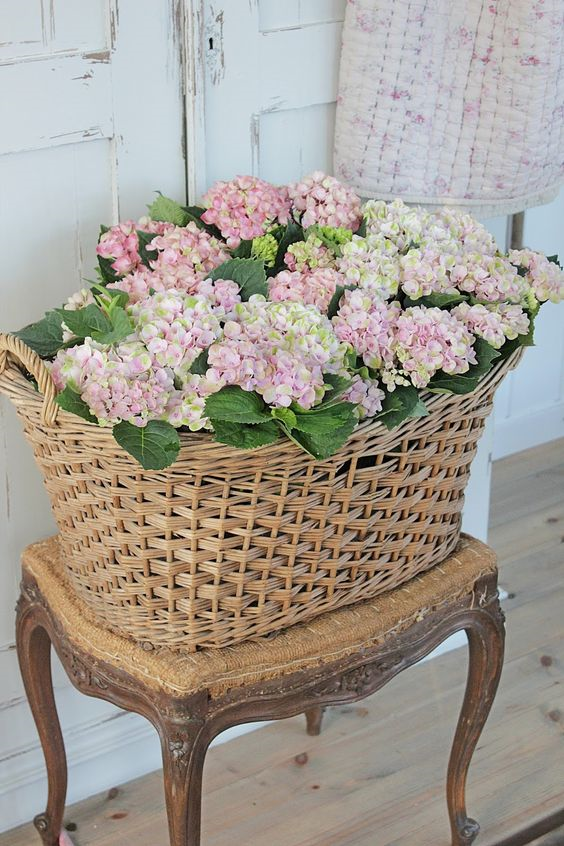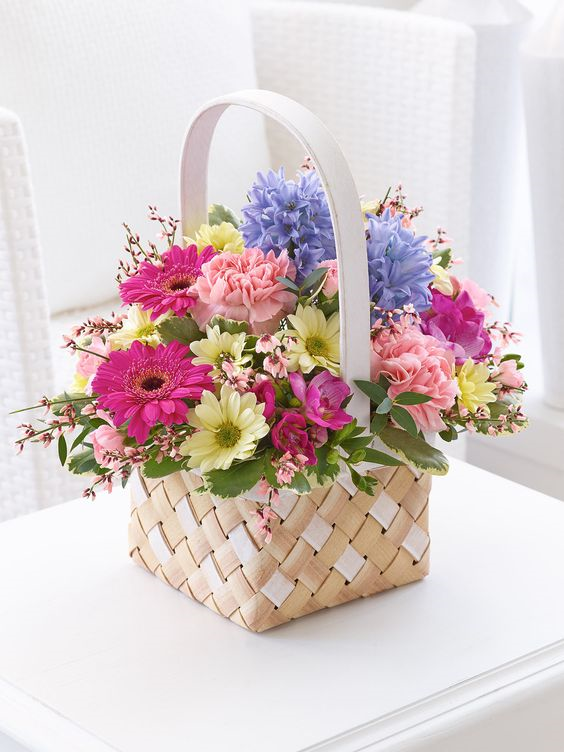 #12. Crocks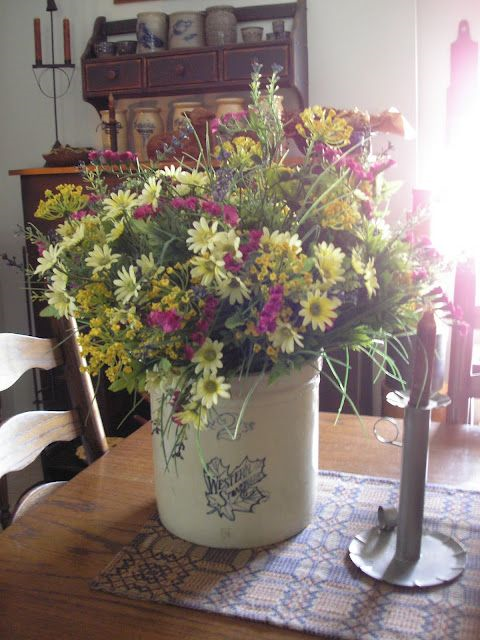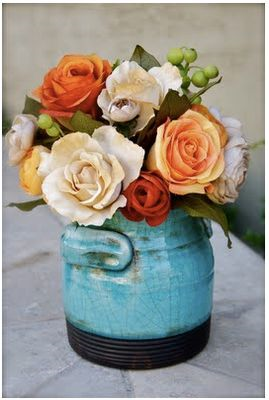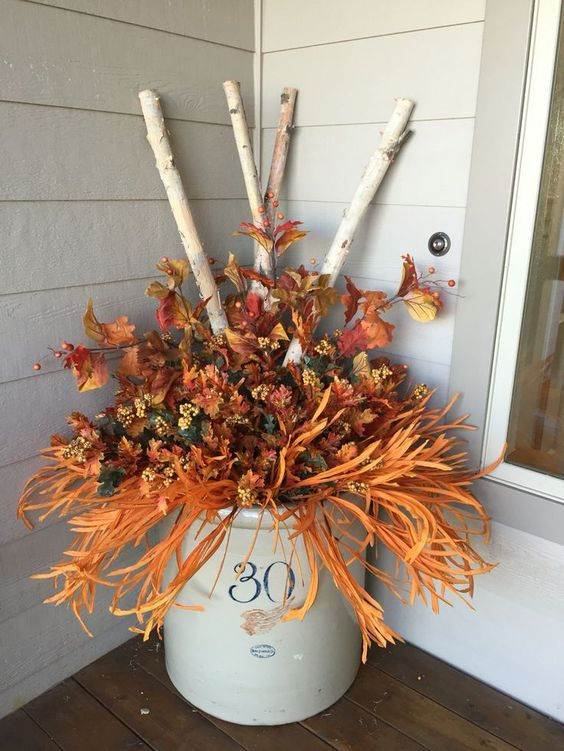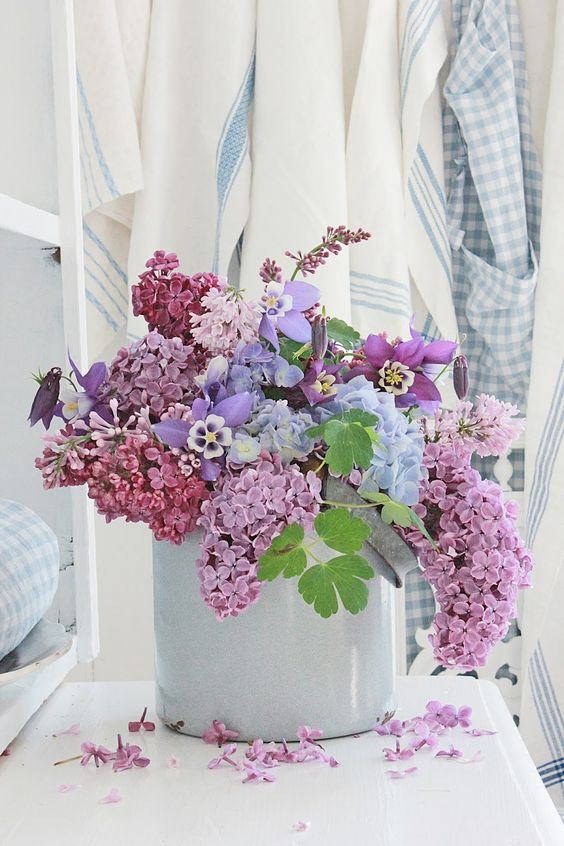 #13. Old Tool Boxes
Functional and pretty!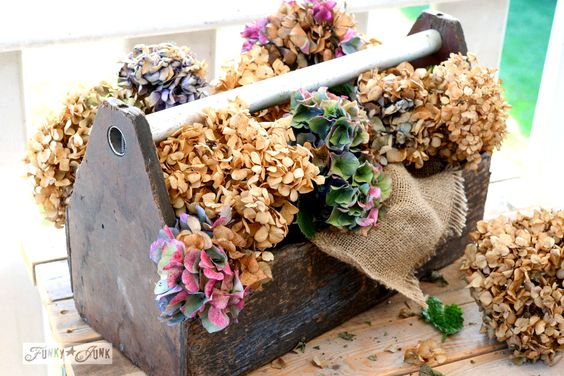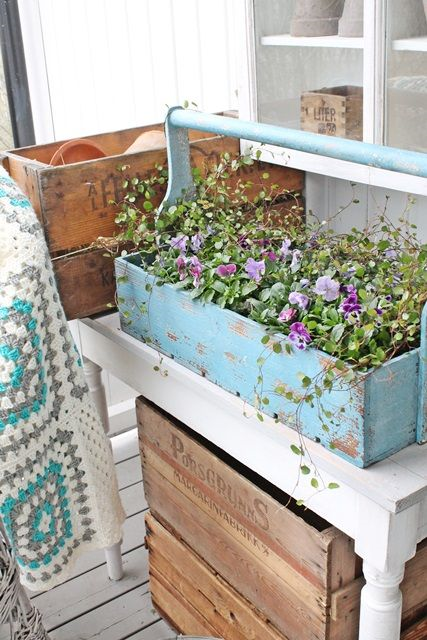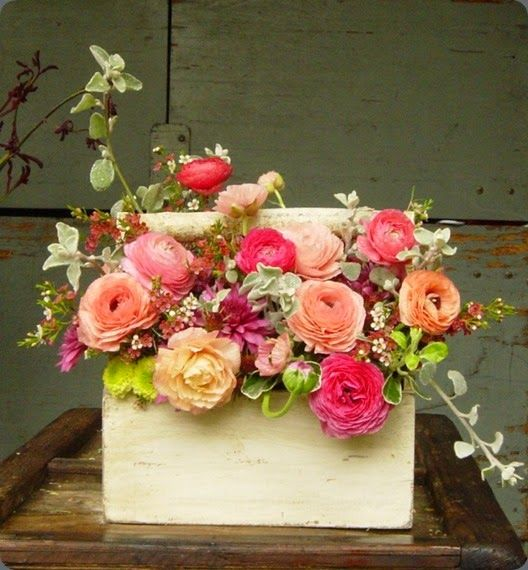 #13. Watering Cans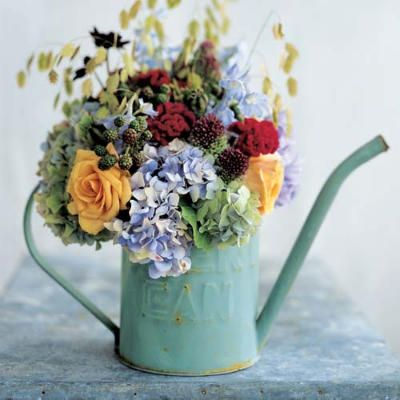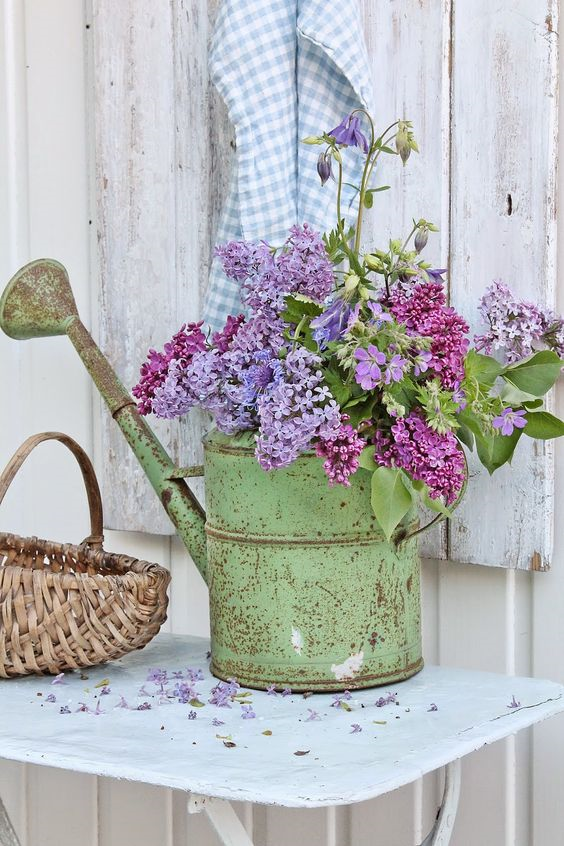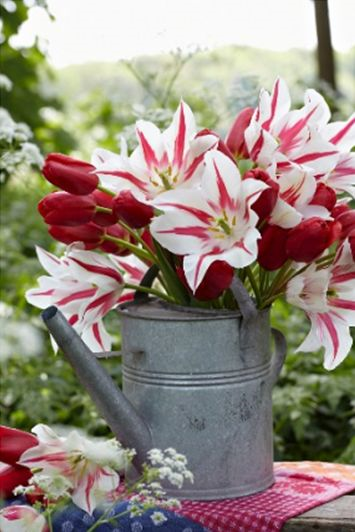 #14. Embellished White Pitchers
Of course my very favorite way to display flowers is with one of my white farmhouse pitchers.  To add another layer, simply add embellishments to the outside.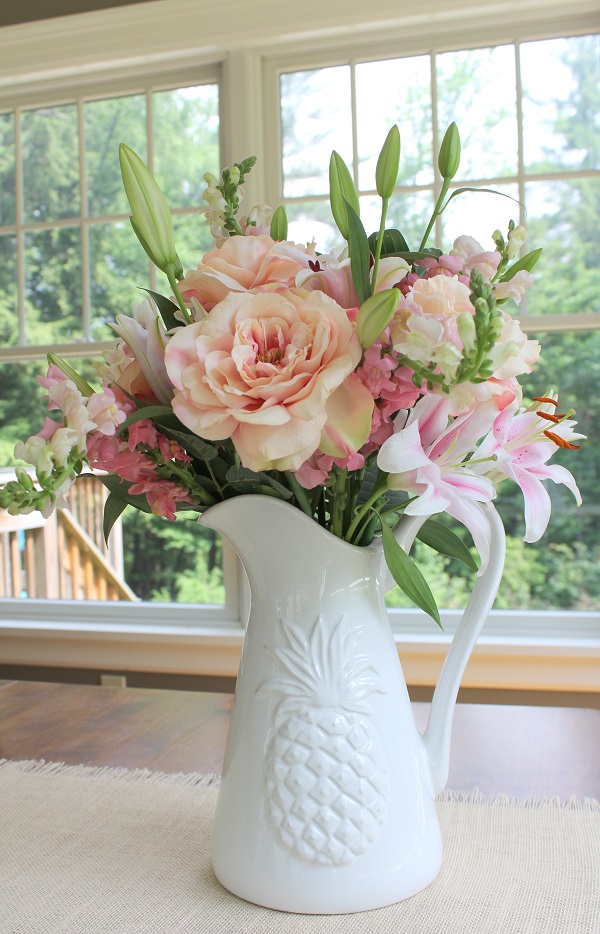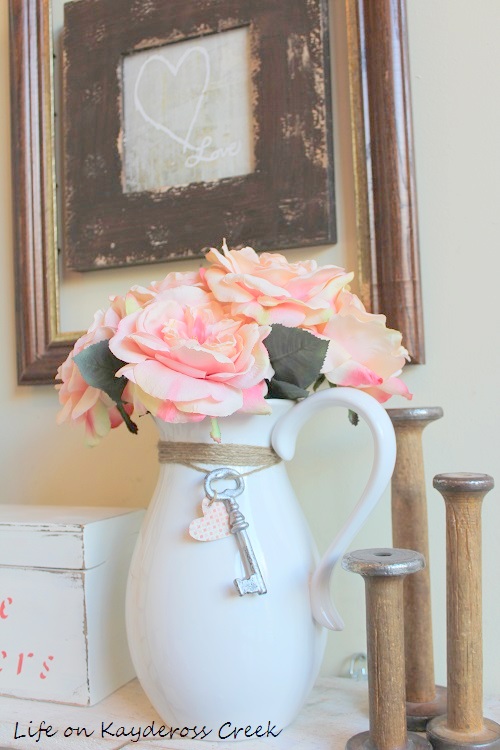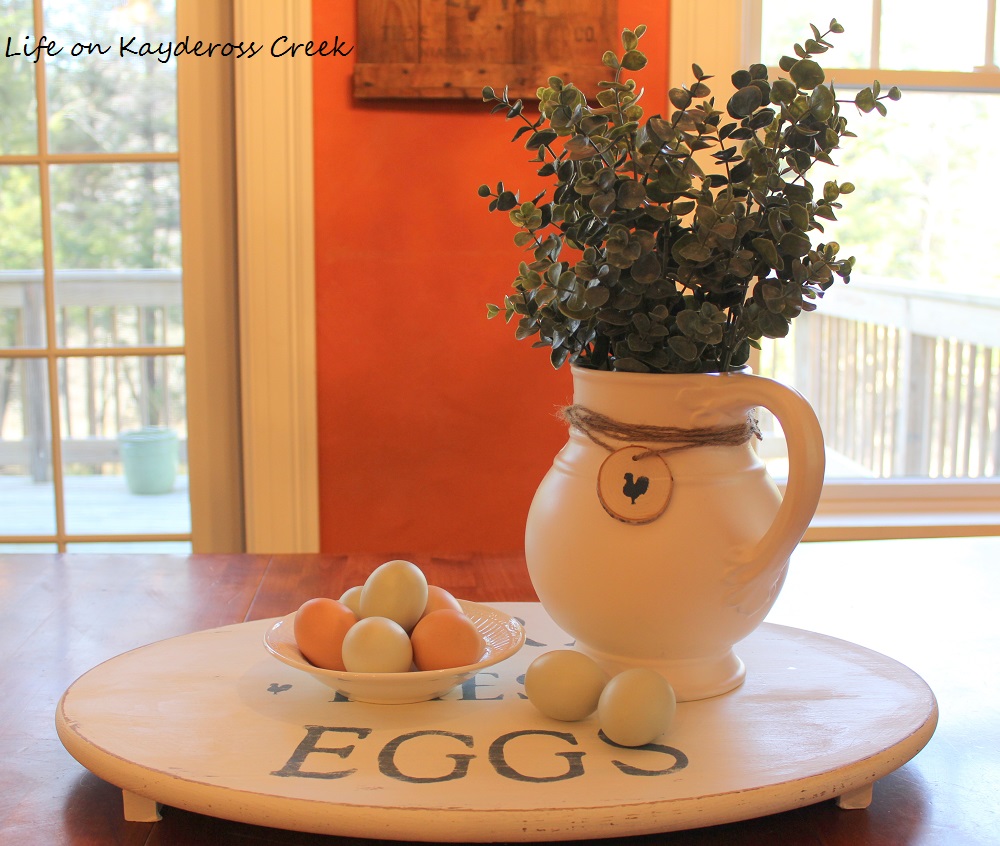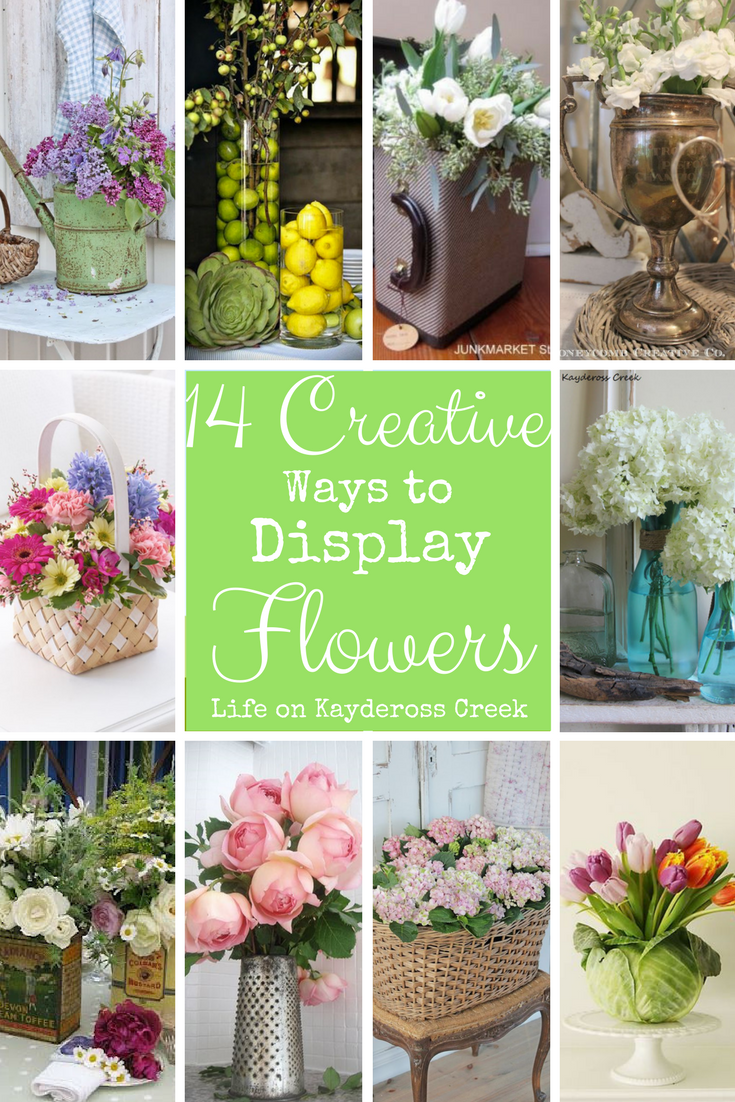 TIP: I find the most amazing flowers at my local grocery store. They are 3 small bouquets for $15 and I mix in faux to make them go even further. Can you tell which ones above are faux?
So whether you use real or faux flowers, why not think outside the vase and create something unique for your home? What's your favorite way to display flowers?
Happy DIY'ing!
Col