Hey everyone! The leaves have turned even more this week and the weather has been gorgeous for this time of year. It was a great week to be outside soaking up the last bit of warmth. I took that opportunity to decorate our porch and today I'll be sharing it with you along with 7 other bloggers who have also "prettied up" their spaces.   This year we kept the porch decor simple but added a really fun element and, of course, a DIY project. The best part is it was FREE. 🙂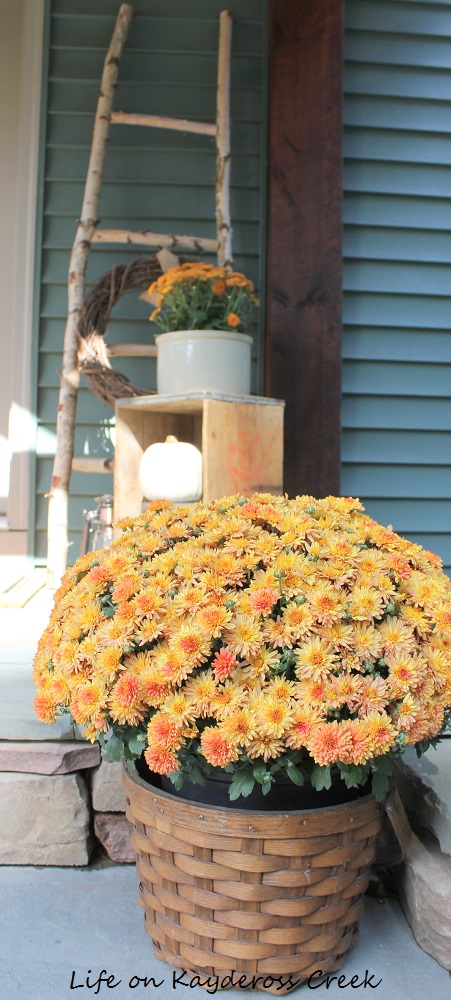 The Project:
I enlisted my partner in crime for this project as I do most projects. I've said it before, he is an enabler. I say "I'd like to do (insert project here)" and he says "OK, maybe we can do it this way". I'm very lucky 🙂
He started by collecting some branches for me.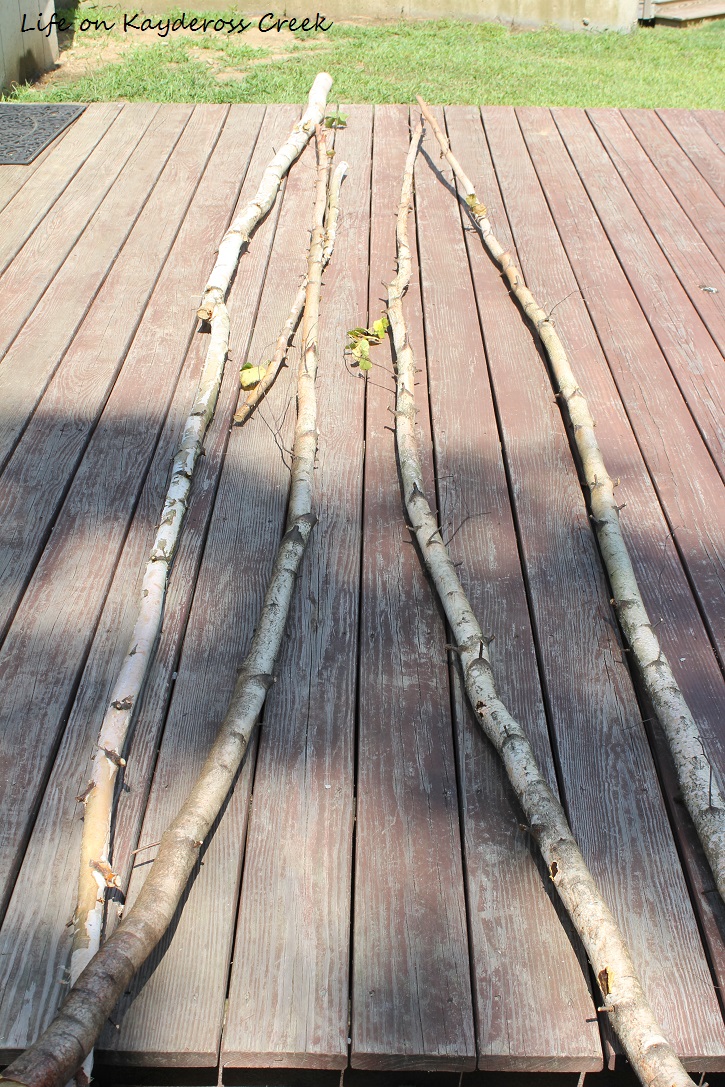 I measured the area of the porch where I wanted to put the ladder to figure out the best height and width and then we got to cutting.  We used the chop saw for this.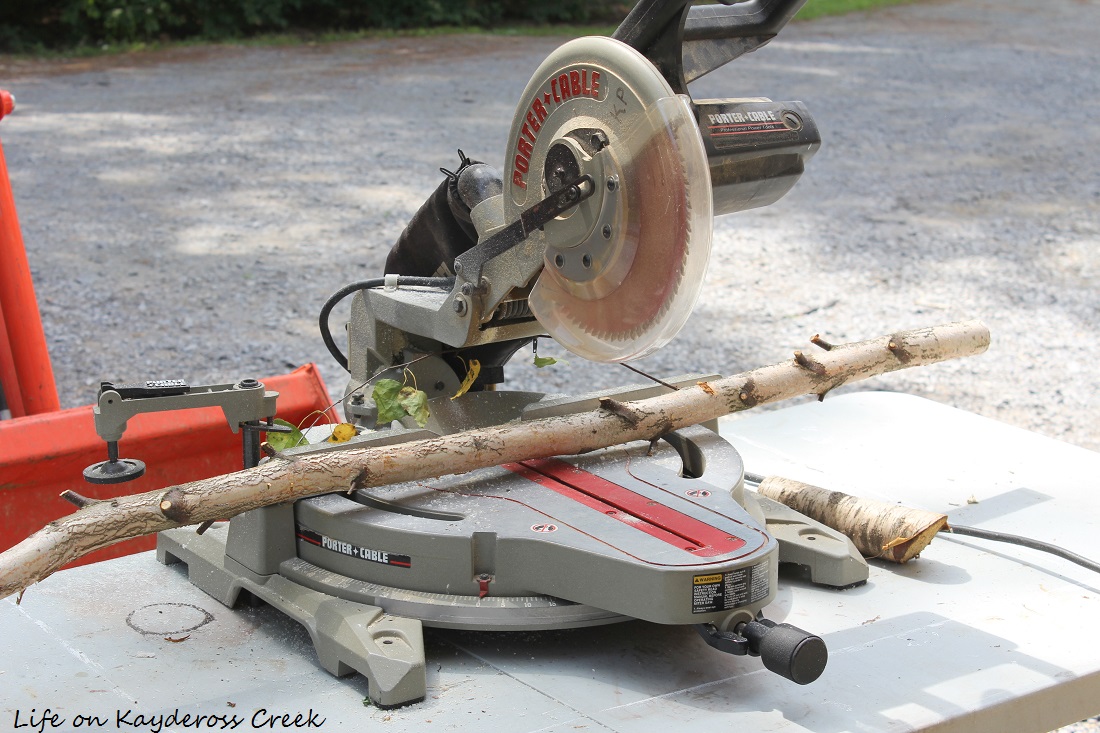 Once the pieces were cut to length, he trimmed up the little branches.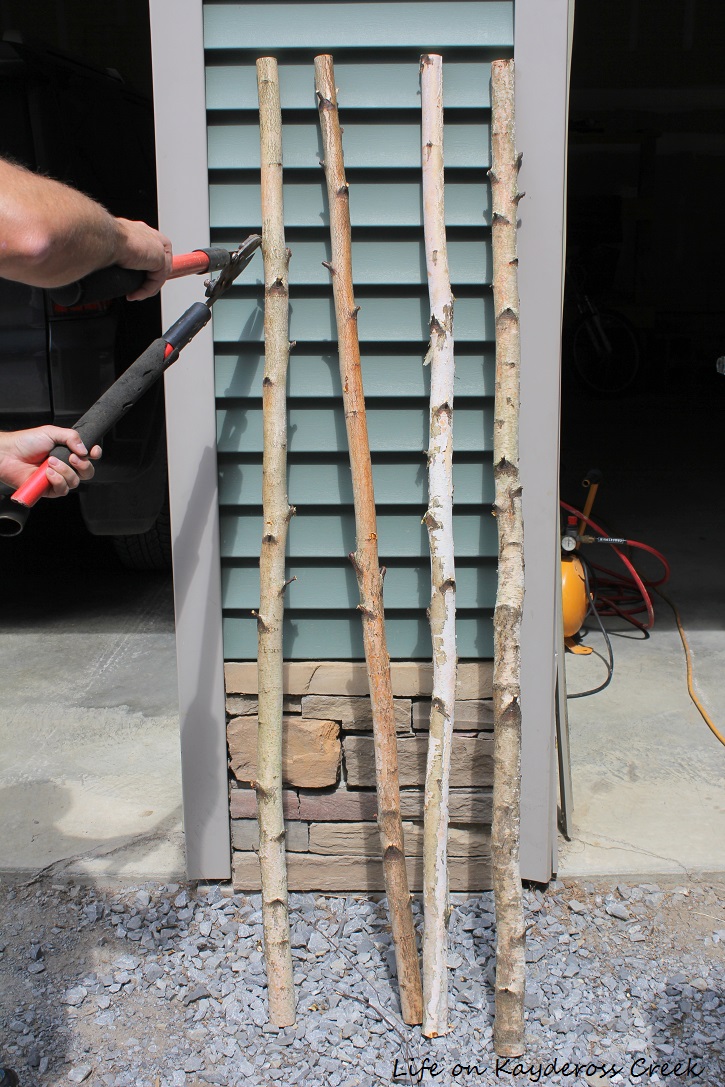 Then we laid the poles out on the deck. I wanted the top to be slightly narrower than the bottom.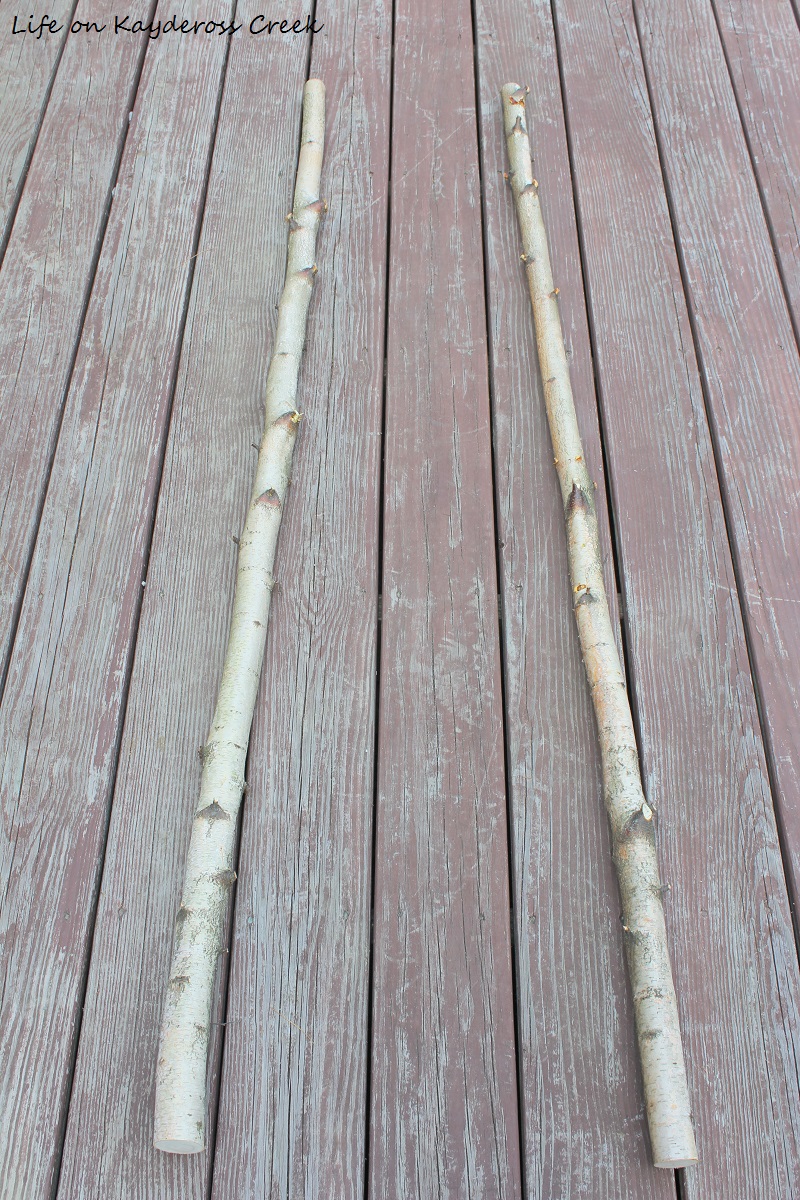 I decided on 4 rungs and we measured the width for each one an equal distance apart.  The we used screws to attach them to the poles.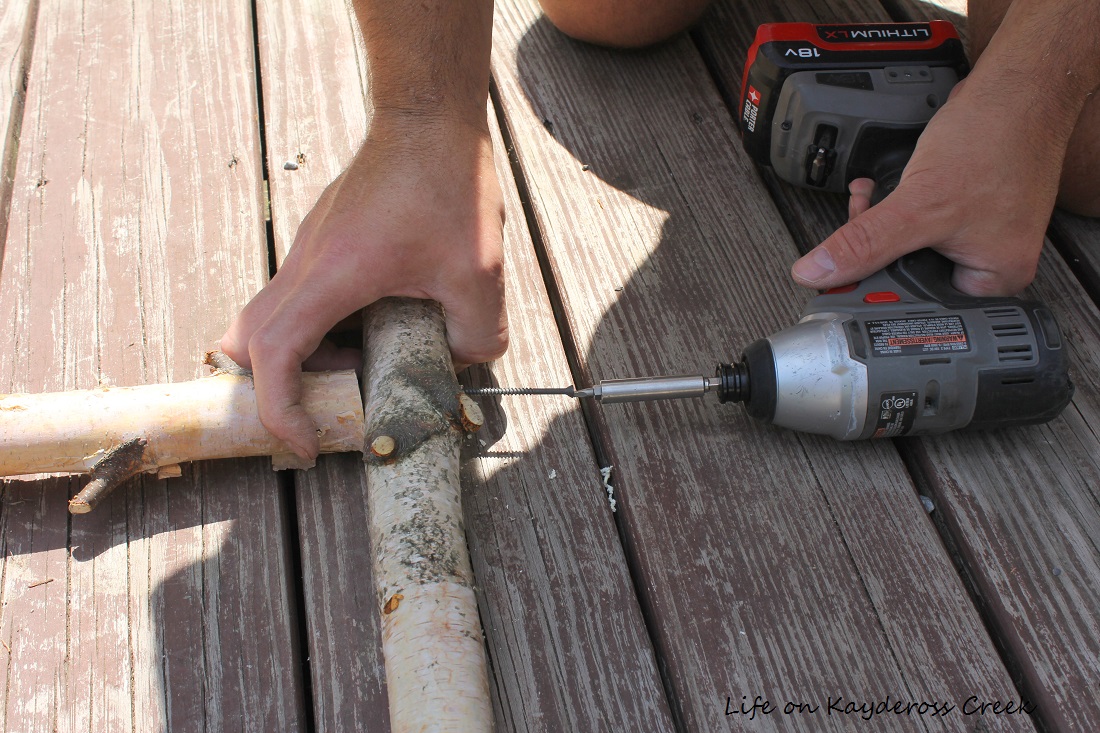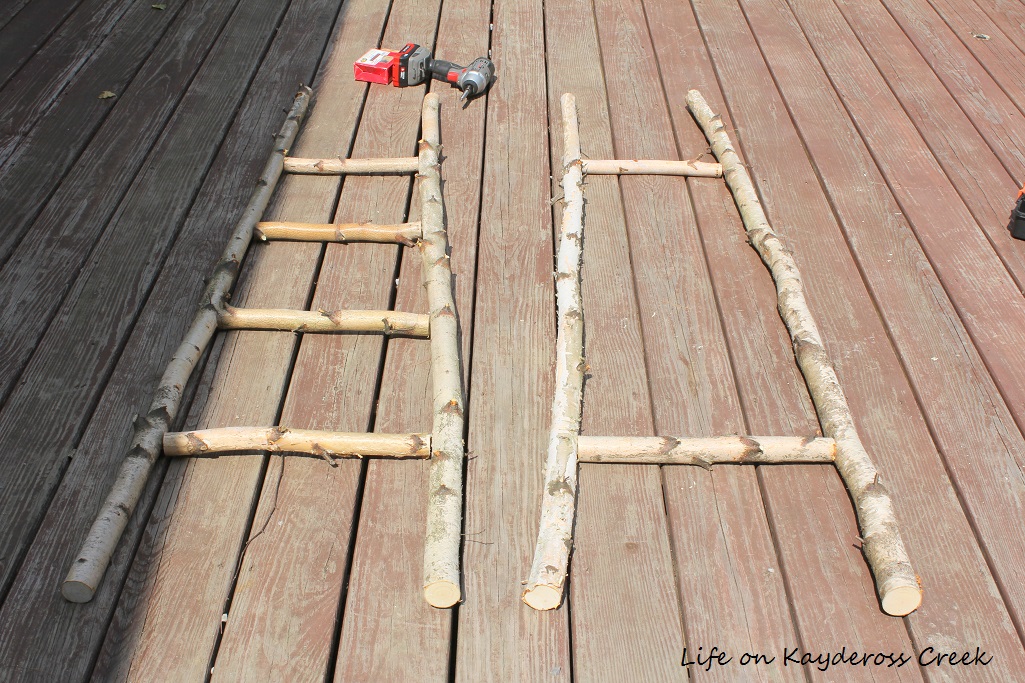 That's it. Once they were screwed together we were good to go. I thought about wrapping the joints with twine and I may still do that.  I really like the texture this DIY birch ladder adds to the porch. The other one I'll use out in the lean-to.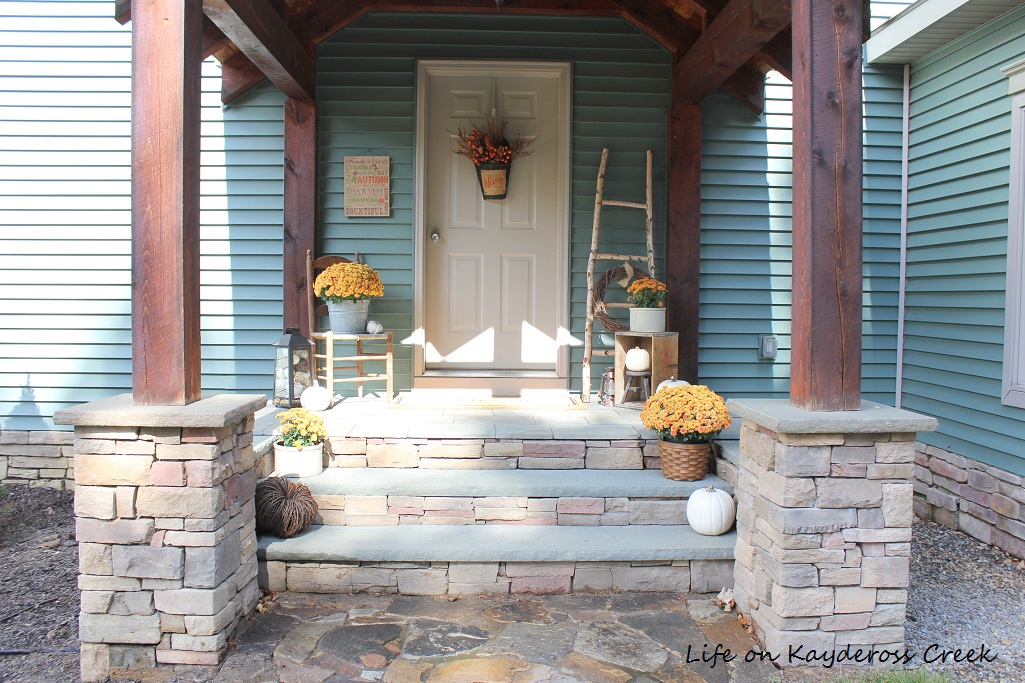 I wanted to keep the rest of the decor budget friendly so I used only what I had on hand except for the mums. I love orange mums in the fall!  A few faux pumpkins are great and easy to store from year to year.
The basket on the door was a DIY project using a thrift store find. You can see that here. I simply changed out the flowers and repainted "Welcome" in orange.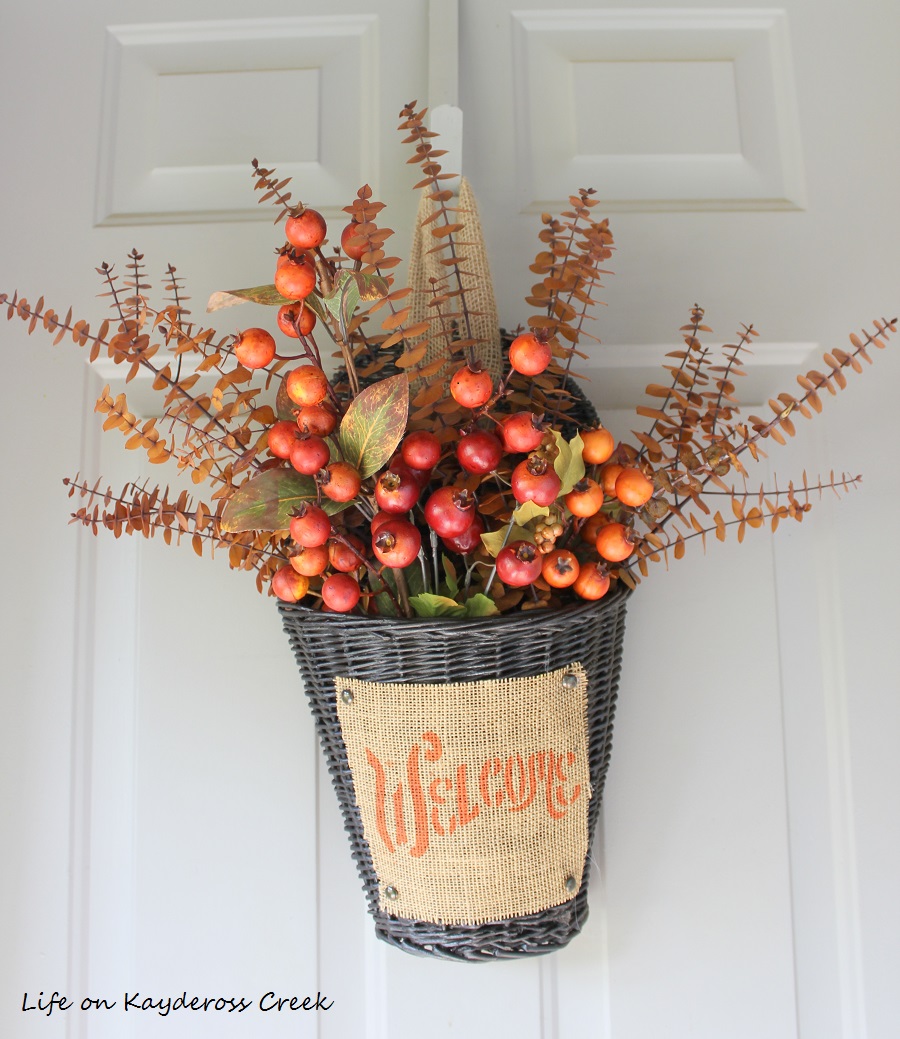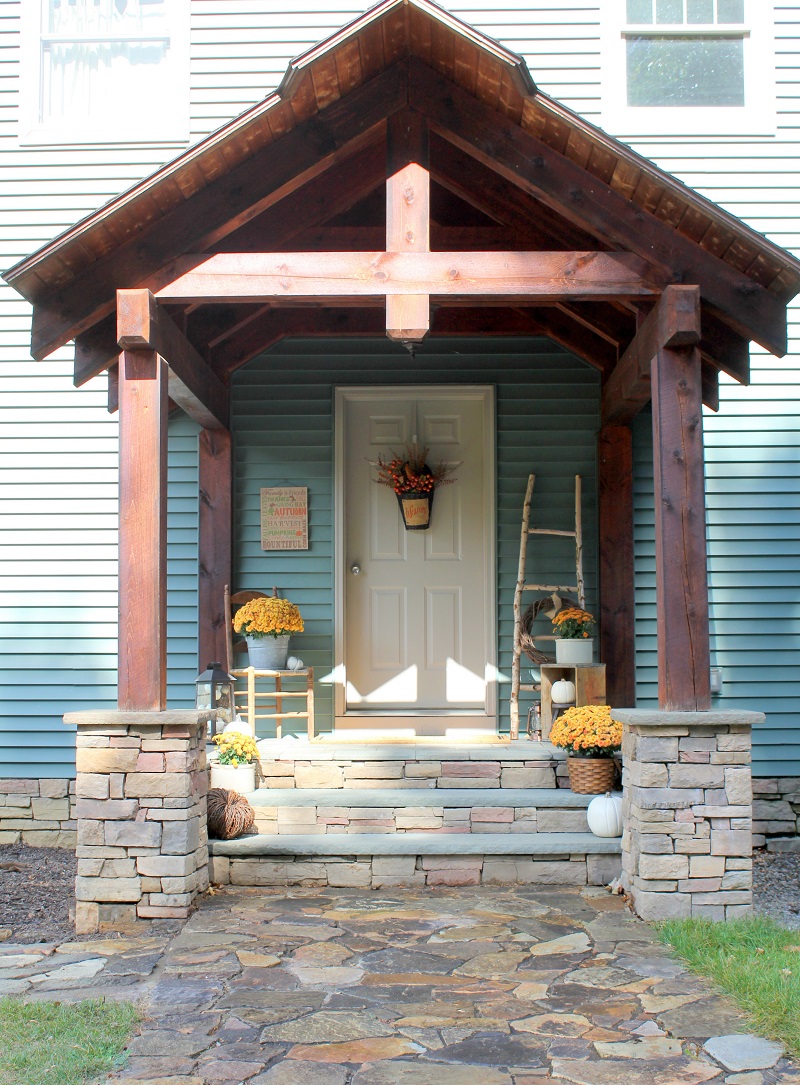 So there you have it. A budget friendly yet warm and welcoming entry for your friends and family. Now on to the rest of the Fall Porch Tour! So much inspiration on one place. 🙂  Enjoy!
Sunday
Monday
Happy DIY'ing!
Col
You may also like: