I absolutely LOVE old barns! Especially the old barn doors ! The character of the old wood beams and siding and those sliding doors! You just know hard work was done there. We had two very old barns at the farmhouse that were not in the greatest shape when we bought the property. They were used for cows back in the day. When we moved in, I could'nt wait to get in there and search for treasures and sure enough, we found some cool old stuff like old dishes, pictures and farm equipment,
By the time we sold the house 12 years later, the barns were on their last leg. We had to take them down and it broke my heart. We tried to save what we could including the old barn door and the hardware. We were able to use the hardware on a door my husband made for the new house. It was a mess with rust and "yuck" on it. I scrubbed it down with bleach and a wire brush until it was clean enough and spray painted it Oil Rubbed Bronze.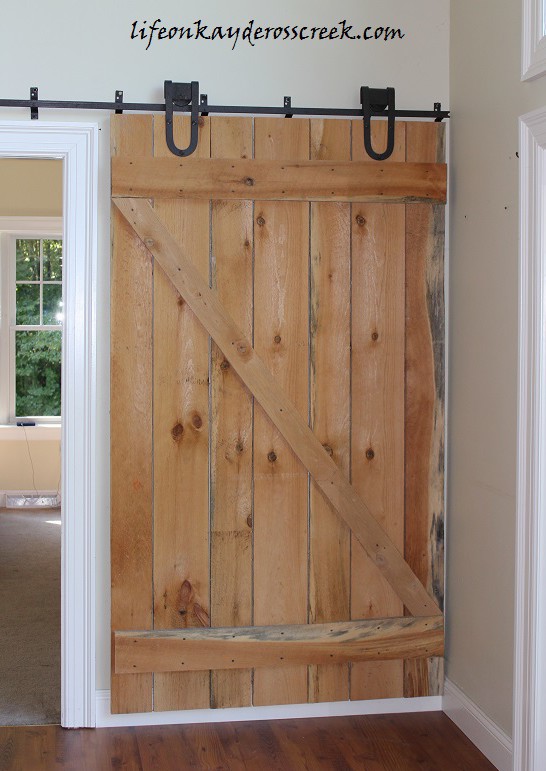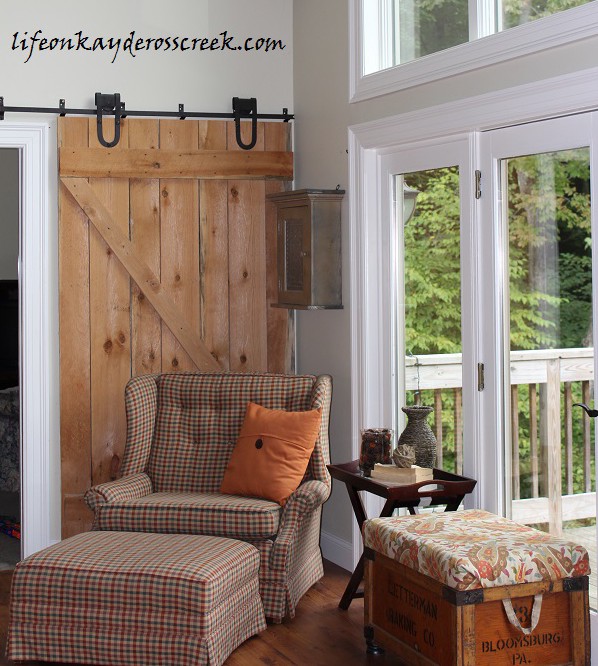 We are very lucky to live just a few miles down the road from a saw mill. We bought this rough pine for about $70. So, how can you use barn doors in your house? Here is a great article on how sliding doors can be really practical in a smaller room/ home (plus I think they just look cool in any room ) There are so many styles from country to sleek and modern… From Realty Times…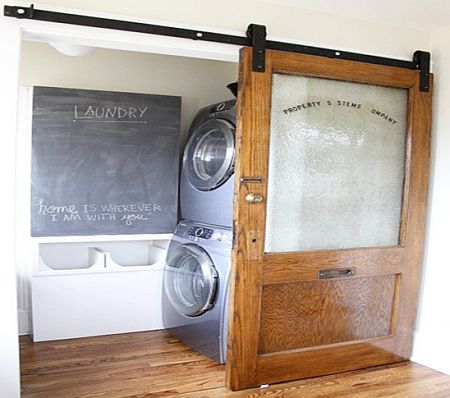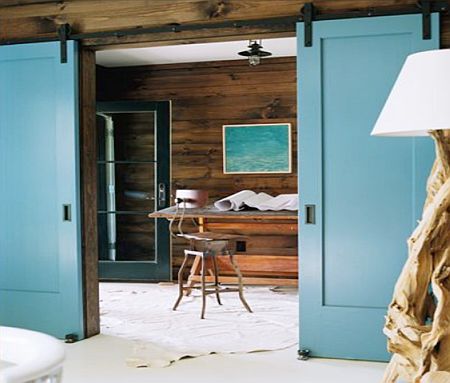 There are also many ways to incorporate them in your decor. From Popsugar: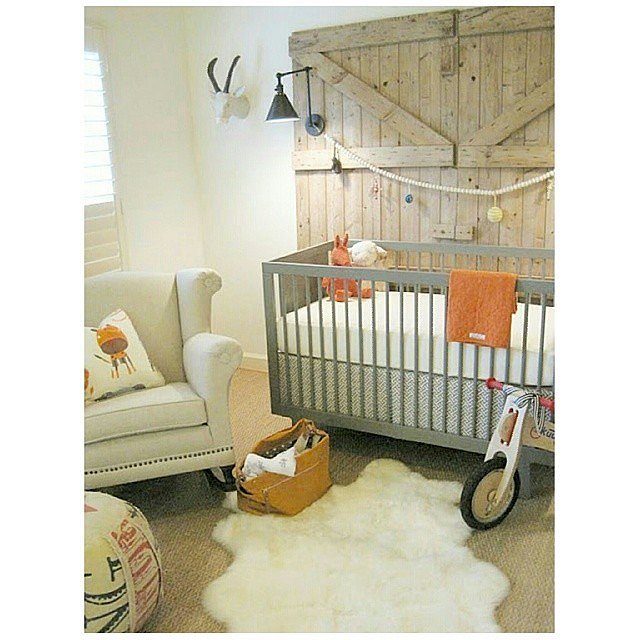 So many cool things you can do no matter what your style. What a great way to add personality and character to a space!
Is there a room for a barn door in your house? How do you add character to your space?
Happy DIY'ing!
Col